It takes many shapes to make a pattern.
At Hemline, we wouldn't think of working between walls; rather, our best ideas come from shared spaces where we think, plan and collaborate with one another as well as our clients. With our staff, you'll get senior-level, hands-on, always-available writers, designers, strategists, digital directors and doers. No prima donnas here, only brand designers of the highest fashion.
OWNER, PARTNER, BRAND STRATEGIST
Good coffee. Better wine. Best sense of humor. Kelley knows the pulse of Memphis. She should, she's native after all and no one loves this city more. With more than 25 years in corporate and agency communications, it's her big ideas, thoughtful insight and her willingness to look for a new direction that keeps this boutique shop on the map. She's the go-to gal when you need someone to ask "Sure, but why?" of your marketing, and the first to say "of course" to any client's challenge. It's why they keep coming back. That, and a chance to visit with her muppet-like dog Max—the office security guard.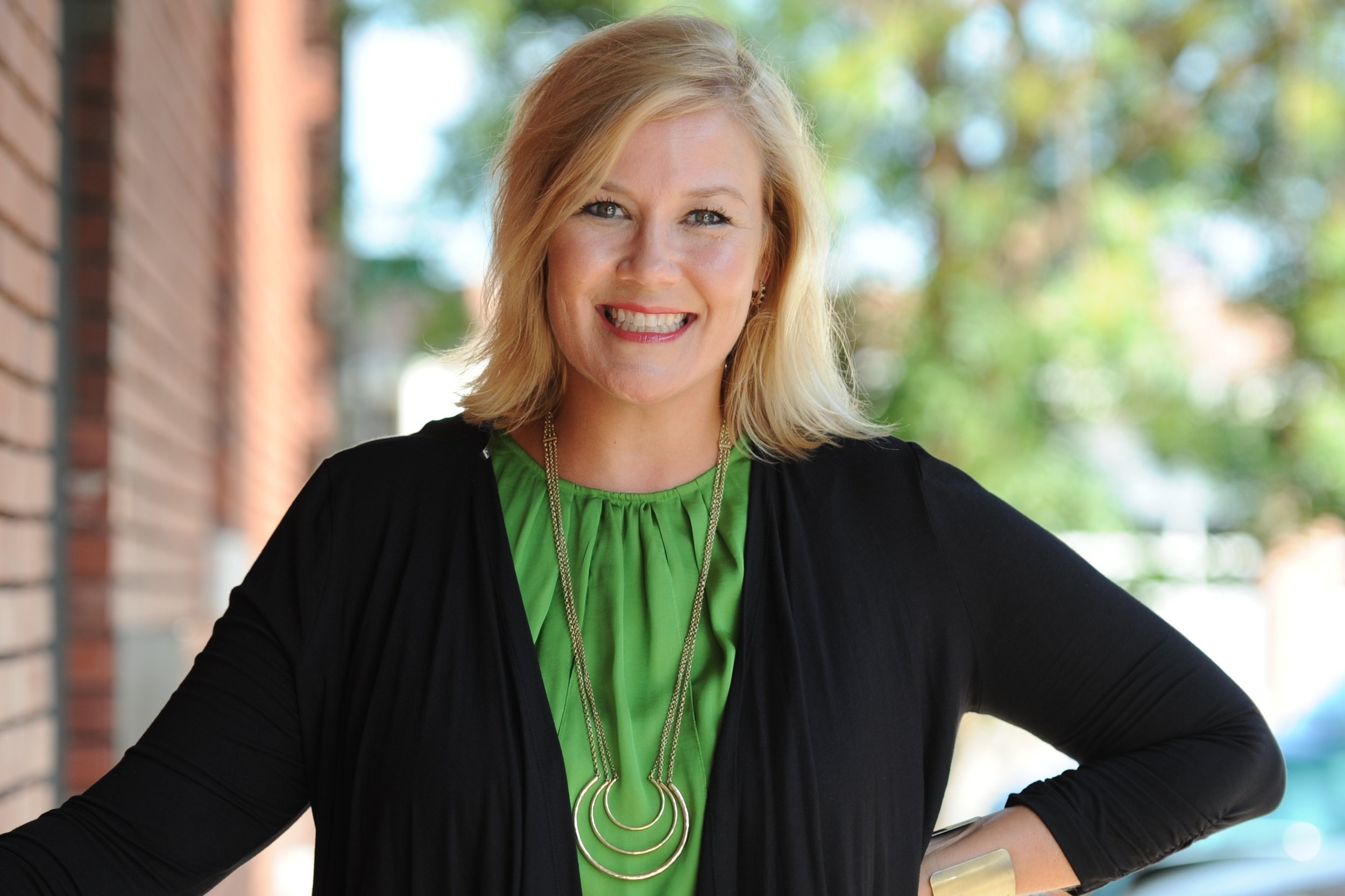 OWNER, PARTNER, BRAND STRATEGIST
Adventure-seeker and multi-tasker. Traveler, researcher, supermom. Cynthia represents the crossroads of Southern charm and sophisticated, strategic thinking, and for Hemline, she fills both roles. With more than 20 years' experience, our resident MBA, Memphis Business Journal Top 40, Inside Memphis Business Power Player, AAF Marketing Professional of the Year and immediate past president of AAF Memphis is also our chief brand strategist. Making every client feel like the only client, offering sage advice and sound solutions, she is a guiding light for anyone looking to make a move in the markets. But don't let her fool you, because her best moves are often found on the dance floor.
COMMUNICATIONS MANAGER
In her more than 20-year career, Aimee has worked for international Fortune 50 companies, for local nonprofits and for everyone in between. With degrees in history and French from the College of Charleston, she opted not to attend law school; rather, she chose instead to get her master's degree in journalism and put her writing, editing, research and planning skills to work in a different arena. She has served on the Central Gardens Association board of directors, on the marketing committee for the Church Health Center and on the PTO board for her children's school.
COPYWRITER & QUALITY CONTROL MANAGER
Heather and the red pen go hand in hand; she has, in fact, worked as lead editor and proofreader for more than 20 years for nonprofits, advertising agencies, marketing communications firms and corporations. Heather got her start in the nonprofit world, working for the American Lung Association (a northern Illinois chapter), serving as head of special events/development and public relations. A seasoned and versatile writer, Heather also has served as editor on projects for clients in the healthcare, banking, entertainment and hospitality industries. Heather received her bachelor's degree in journalism with a minor in public relations and psychology from Eastern Illinois University.
SENIOR ART DIRECTOR
It's a palatable pleasure working with Rebecca. Capturing the essence of brands in all their visual glory is what Rebecca does best as she brings cohesion, balance and a fresh, clear vision to her work—and your identity. She's been in the business for more than 10 years, and has designed and illustrated a wide range of print and digital materials, from logos, direct mail collateral to CD packaging and artwork, display signs, and other layout design. To fuel her creative inspirations in the office as well as around the city, Rebecca cofounded the blog, Memphis Type History, and recently copublished the companion book, Memphis Type History: Signs and Stories From Just Around the Corner. Both pay homage to the iconic signs, style and history of Memphis. Rebecca graduated from Texas State University with a BFA in Communication Design (but Memphis calls her its own, thanks to her stylishly published work).